Tai Chi & Qigong Teacher in Kent & Sussex
I qualified as a Tai Chi instructor with the Lineage Grand Master, Bruce Frantzis and am a certified instructor with The Tai Chi Union of Great Britain. I have practiced Tai Chi and Qi Gong for 30 years and have been teaching in Kent and East Sussex for over 20 years.
My interest was sparked when after seeing myself in some photographs I realised that not only was my body overly tense, but that since in these photos I was in my mid 30's it was clear they had already become a part of me, without me noticing. I also lacked energy and felt very stressed most of the time, like most of my friends I thought it was the start of early onset middle age and tried to turn back the tide by joining the gym and becoming "fit", only to realise that this system was never going to work for me.

Luck would have it that I found a class run by a student of Bruce Frantzis. The material I was shown challenged every concept of what it was to be fit and healthy and to have free unrestricted movement in my body, it was the most inspirational and the most rewarding work I had ever done. Slow simple movements, yet ones that had enormous depth and brought clear results. When I finally understood that a healthy body could be achieved by relaxation and quiet committed practice it was a revelation. I was "sold" as they say, on this way of keeping healthy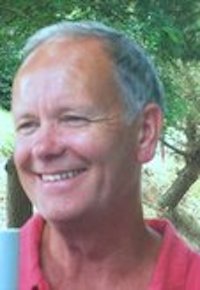 Since those early days I have attended many full-time training courses each year, often directly with Bruce Frantzis, and gained instructor status. I have also worked continuously with his senior students for 17 years, attending weekly, weekend, and fortnight specialist courses. Over the past few years, I have expanded by knowledge and skills and trained intensively in India and Thailand, I now live with my partner in the beautiful East Sussex town of Heathfield which is where I also offer one-to-one classes and indulge in my other passions of home cooking and gardening.